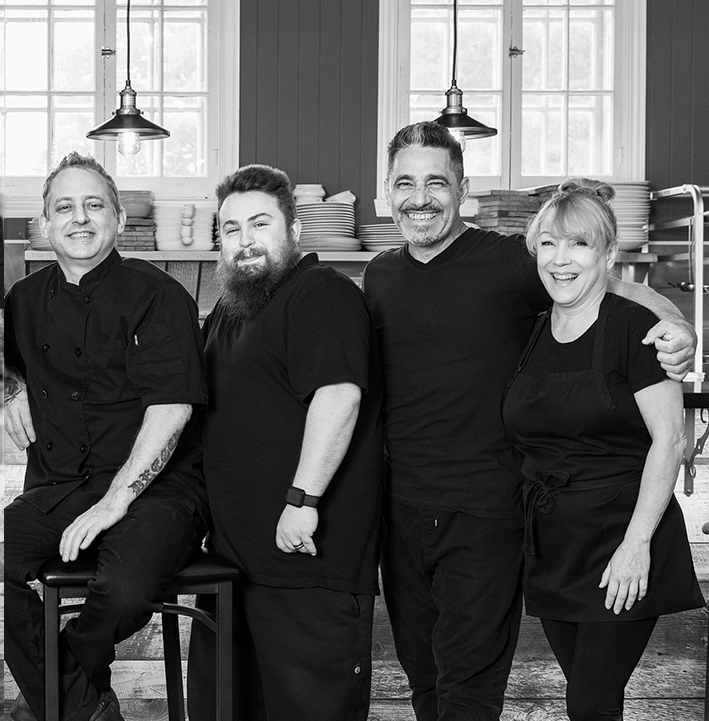 Head Chef Jay Dreger (Chef of MK), Chef Travis Manone,
Chefs & Owners of MK Group, Tino Morganti & M.J. Malo
"Simply loved this restaurant. "
A trendy small restaurant in the heart of the town of Hudson. The food was amazing. Full exquisite flavoured dishes served in the right proportions - not huge but just the perfect size. Reasonably priced and BYOB makes this experience very affordable. We highly recommend trying this wonderful restaurant.
"Spectacular Evening"
I cannot believe the quality, presentation and taste of the dishes we were served that night...and as a BYOB the price was lower than I could have imagined.
"UNEXPECTED & AMAZINGLY SURPRISED"
JAMES M 411 Reviewed November 5, 2019 via mobile UNEXPECTED & AMAZINGLY SURPRISED Very quaint little restaurant nestled in the heart of Hudson village ... from the out side you would walk right by it and that would be a mistake !! They say it's a Tapas Menu ??well great bang for your buck, don't be fooled what they call Tapas are actually almost full size plates .
"Amazing catering menu"
Have not dined in yet, but did host a dinner party at Easter where the main portions of the menu were from The Main Kitchen. Also had the cannoli for dessert. They were filled just prior to pick-up. Utterly amazing. Thank-you MJ!!!